Bookings & enquiries please text or book online below:
0459 344 933
About our Skin Therapy
With a holistic approach, we specialise in non invasive and natural treatments and Skincare at Liebe Wellness.
 Working with the Holistic and Natural Cosmeceutical range, Osmosis MD. 
We cater to to each individual and can design a perfectly tailored program to ensure optimum results for your skin, health and wellbeing.
 Our Therapists have an extensive background in Skin and Spa Therapies, with passion for natural health and the ultimate relaxation in mind, know you are in experienced and professional hands when visiting Liebe Wellness.
Services Offered
Customised Facials
Microdermabrasion
Revita Pen Pro Medi Facial
Vitamin A Infusion
LED
Our Product Range
Osmosis is our Holistic and Medical treatment skincare range. With transparent formulations, non-toxic ingredients, trusted results backed by clinically proven science.
Our Osmosis facials offer a specialised experience with every step custom-fit to you. One of our expert Skin Therapist will select the formulation for you from a range of the finest, holistic-medical skin and wellness solution-based products.
Tanya
Co-Owner
Tanya Todorov has over 17 years' experience in the Spa and beauty industry. Launching her career in Australia's most luxurious day spas, such as Spa Qualia, Saffire Freycinet and Gwinganna Health & Lifestyle Retreat, Tanya then began a business venture of her own, creating a successful beauty salon.
Combining all her knowledge it was time to create her very own Wellness Hub, LiebeSkin+Wellness, which has grown to be as we know today Liebe Wellness.
Tanya is passionate about all things skin, specialising in consultations and educating her clients on skin and different types of skincare.
If you have any questions about your skin and skincare routine or you're looking for the ultimate relaxation experience, know that you are in experienced and professional hands at Liebe.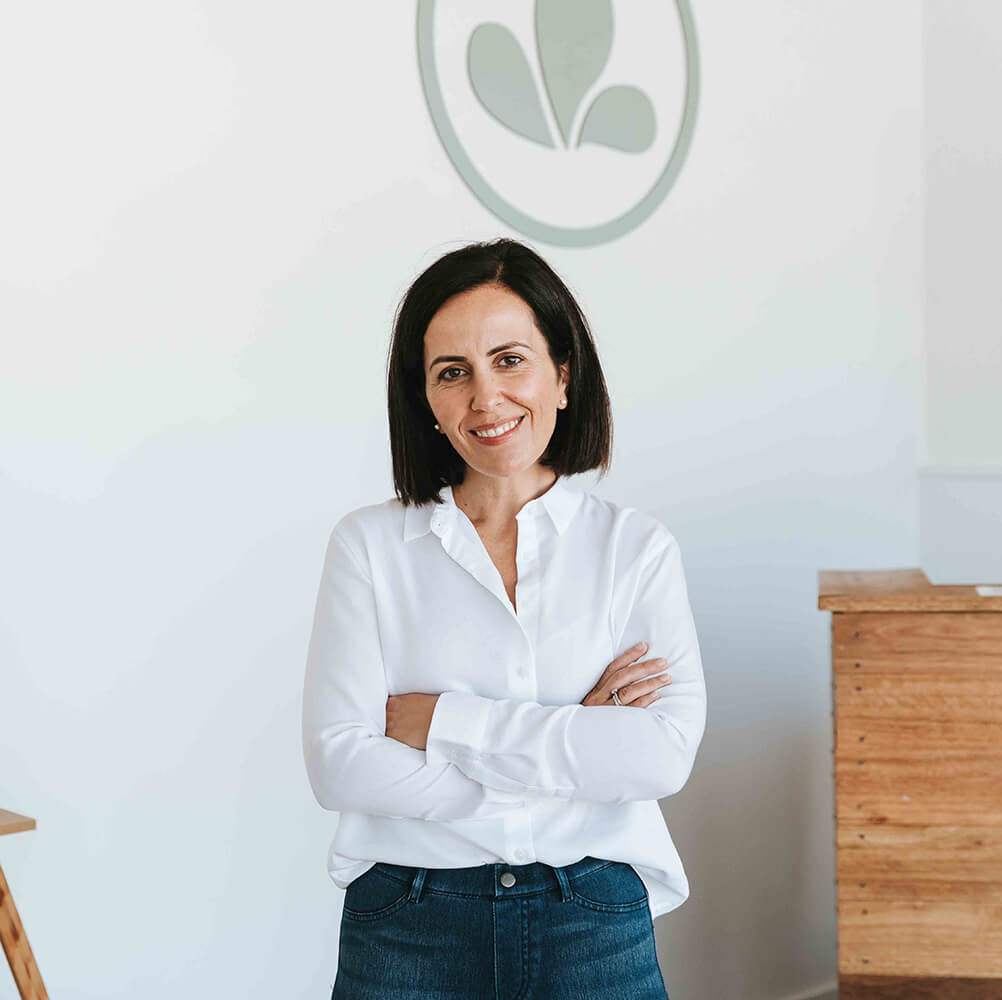 Eleni
Eleni has an extensive background in skin, massage and spa therapies spanning over 20 years. She spent nearly a decade teaching young aspiring beauty therapists in the tafe-sector, skin treatments, body therapies and science.
It wasn't until after becoming a mum she decided to pursue her passion in natural health. She is currently completing a Bachelor of Health Science (Naturopathy) and has special interests in the intricate connections between skin, gut and mind. As an empath she has a truly nurturing approach in her treatments and places an emphasis on mindfulness in order to achieve a truly relaxing experience. Eleni is also very passionate about taking a holistic approach to skin health, educating and empowering women to get to the root cause of their skin concerns and providing them with the tools necessary to be their healthiest, happiest self.